List of Services
SERVICES: e-Marketing
SMS Broadcast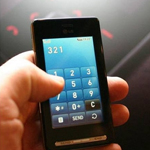 SMS Marketing has proven to be an efficient way to follow up with your potential lead. Also, with this SMS system, you will be able to increase repeat business by scheduling appointment reminders and/or promotions to your existing clients. You can compile your own leads and mobile number into the system and send them regular updates. Using our system, you can even personalize the SMS message with personal salutations.
In this digital age, we know that almost everyone owns a mobile phone and people do not leave home without. This personal touch tool guarantees that when the recipients glance at their mobile, they already have your message. Almost every mobile owner will open the text message to read, compare with stands and banners hoping that potential customers will even take note of it.
Besides using this tool to disseminate your latest promotions and campaigns, you can also ride on our SMS broadcast for reminder appointments, send birthday wishes, holiday greetings etc.
If you don't have enough mobile numbers for the broadcast, we have up to 1 Million Singapore mobile numbers database where you can select by different criteria.