Corporate Profile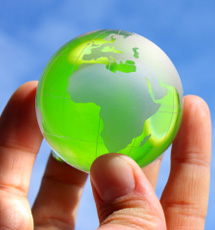 MISSION Statement
To think, managing with greatness and untamed strength, improving production processes by advance technologies to deliver on time with high quality products and services to our customers at the most competitive cost.
VISION Statement
To think, leading with inspiration and courage, obsessed with future possibility and passionate with environmental changes.
GOAL Statement
To meet our customers' specification and satisfaction, providing high quality products with our continuous value-added production capabilities and effort.
Our Strength
- Team of technically qualified and competent Electro-Mechanical engineers and professionals since 1994.
- Offer value-added reversed engineering, customize design and precision CNC services.
- Excellent Pricing Strategy.
- Positioned to meet customer and vendor requirements.
- Project management with broad understanding and knowledge of industry latest trends.
Company Profile
Company Name
:
Yoong Precision Engineering and Trading
Company Reg. No.
:
50295500K
Registered Address
:
Block 3007 Ubi Road 1, #03-410, Singapore 408701 (2,500 Sq. Ft)
Banker
:
UOB, Macpherson Branch
Establishment
:
March 1994
Certified ISO 9001
:
February 2000
Business Purpose
:
Manufacture of Dies, Moulds, Tools, Jigs & Fixtures and Machined Parts and Engineering Components
Paid-Up Capital
:
S$500,000
Annual Sales Turnover
:
S$1.6 Million(2009), S$2 Million(2010), S$2.5 Million(2011 Forecast)
Staffs Strength
:
15 and growing.
Person to contact
:
Mr. Chong Poh Yoong - CEO
Mr. Duncan Chew - Regional Sales & Marketing Manager
Ms. Emily Tan - Administrator & Customer Service
Ms. Yan Ling - Accountant
Mr. Sam Tow - Production Supervisor
Mr. Yang Yok Long - Mechanical Designer
Mr. Wong Khong Peng - CNC Programmer / Technician
Ms. Sally Chew - Quality Assurance Technician

Company Organization
Click here to view the Company hierarchy chart.