Success Publications Pte Ltd was established in the year 1993 by our present Director, Mr Khoo Teng Beng. Since we started, our main focus is to provide assessment and guides books to the primary level.
Our Visions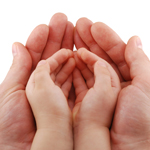 We believe that education is very important and we have to start from young, thus, our aim is to provide useful assessment and guides books to our younger generation to aid them in their studies. Over the years, Ministry of Education has improve and renewed the teaching materials, hence we trust that our children should always be equip with the relevant materials or information to aid them in doing their homework. Moreover, they are expose to new things everyday, consequently, we believe that in the stage of studying, guides books and assessment are very important.
Our assessment and guides book range from english, chinese, mathematical to science for all level.