About Us
We have always valued quality over quantity. Our vision is to be a brand name for the world beauty industry.Our focus is to provide professional and efficient beauty services. We have acquired a vast experience in promoting professional beauty products, distributing them in bulk and wholesale for decades. All our natural skin care products are of top premium quality and have shown to be very well-received by our clients.
Along with our creative ideas, we guarantee successful visible treatments to satisfied clients, whose desires and skin requirements will be fulfilled. The satisfactions enjoyed by regular customers have gladly returned to us and recommended Pierre J Cadiva Beauty Concept ® to their friends and acquaintances. Based on this form of advertising by word-of-mouth, our customer base and trust is assured. We strongly believe in beauty in natural and traditional methods.
Corporate Core Values
Our staffs are driven by the passion to develop and market highly innovative and effective cosmetic products on the basis of natural and organic ingredients. With joint corporate force of our business partner in Switzerland, USA, France, England and Japan, we are confident that our House Brand - Pierre J Cadiva Beauty Concept ® range of products are of the highest quality with proven end results as they are developed by a group of enthusiasts with top scientific and business experiences.
We strive in the belief of Bio-Cosmetology – Earth friendly and eminence skincare methods and we are committed to provide skincare products which generate a perfect healthy skin. Our business values, also our basic corporate spirits of "Natural, Healthy, Beauty & Eco-friendly"
Corporate Commitment
As a strong believer of natural and organic ingredients used in every of our products, we guarantee that we do not use emulsifying agents, synthetic fragrance preservatives, colorant in any of our products we supply or distribute. All Pierre J Cadiva Beauty Concept ® range of products' formulas are Paraben Free, Sulfate Free, Phthalate Free, have a Natural Base and contain only Natural Colors.
We only promote range of cosmetics, Spa and skin care products containing the most suitable natural ingredients for our environment and climate.
We use only scientifically proven cosmetics series which solve skin trouble and provide effective results for beautiful and healthy skin.


For OEM Sales
Thanks to the high performance technology, we are able to provide each client with appropriate and customized products. Our ingredients come from 100% natural raw materials. Our equipment enable customized micronisation (algae and plants), to process new products and satisfy our clients' most specific needs.Please note that our products are manufactured in accordance with the appropriate GMP and ISO standards in Switzerland, USA and France.We are looking forward to a fruitful business partnership with you, your interest and belief in our products are greatly appreciated.
PIERRE J CADIVA BEAUTY CONCEPT ® FORMULATING PHILOSOPHY
Short Bio
Our dynamic Marketing and R&D teams create personal care formulas that specifically meet our clients' philosophy with extremely low minimums and the ability to rapidly scale up production:
Chirally-Correct
Natural Colors
No Animal Testing
Active Botanicals
OTC Formulations
Paraben Free
Phthalate Free
Sulfate Free
Gluten Free
Synergistic Actives
Personal Support
PIERRE J CADIVA BEAUTY CONCEPT ® strives to provide a strong and supportive foundation for our clients, in addition to product formulation guidance. To accomplish this task, our Account and Sales Executives are trained through our internal Development Boot Camp, in order to understand skin physiology, ingredient technologies as well as customer service tools to help give our clients the personal attention they deserve. We listen, communicate, encourage, educate and strategize – an effective combination to facilitate progress and success.
Our clients have access to these PIERRE J CADIVA BEAUTY CONCEPT ® - specific services (including, but not limited to):
Custom and Private Label Formulas
R&D, Manufacturing, Filling and Customer Service (on-site)
2,000+ Ingredients
4 to 1000+ Kilogram Production Batches
300 to 50,000+ Piece Filling Runs
Ingredient and Formulary Guidance
Marketing and Sales Support
Global Exporting and Importing Support
Stock Packaging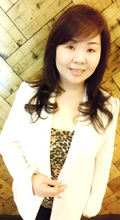 Jenny Tan is the Creative & Marketing Director of P & J Beauty Distributors
Jenny is ACTA Certified to design and develop Training Programmes. Jenny is professional in aesthetic academic, trainer and assessor. She also graduated from Beijing University in Chinese Medicine. She is a pharmacist in the beauty industry for twenty-nine years. She accumulates a relatively huge amount of experience through beauty and technological exchanges with beauty experts in countries such as USA, Spain, France, Italy, Japan, Hong Kong, Singapore and Malaysia. She also helped the company to create the famous beauty and skincare line of products, "PIERRE J CADIVA BEAUTY CONCEPT ®". Her dream is to transform ordinary young women into beauties, using the combination of traditional Chinese medicine and beauty products. Jenny is an expert in combining treatment internally and externally to establish a more beautiful and healthier skin. She also teaches natural aromatherapy, using hot cold method to promote calm body and mind. She stresses the importance of skin hydration and insists on using only natural ingredients.
For more information on our PIERRE J CADIVA BEAUTY CONCEPT ® products, including pricing,
Please email enquiries@pierrejcadiva.com.sg or call +65 8182 1188 to know more about our exciting products.
News and Events
Beauty Exhibition – Our Gateway To Southeast Asia Beauty Market

Event schedule - Stage Demonstration Platform

We want to reveal the phenomenon of our new products.
We conduct our live demonstrations on our stage platform.
Our innovative and creative ideas of products designs, makes perfect outlook.
Workshop Platform

We take the opportunity to conduct a special workshop for our customers.
Share our products with them in depth.
Utilise this ideal educational platform to promote and conduct our academy courses.
COSMOBEAUTÉ ASIA 2009
13 - 16 JULY 2009
Putra World Trade Centre (PWTC)
Kuala Lumpur, MALAYSIA

COSMOBEAUTÉ INDONESIA 2010
22 - 24 OCTOBER 2009
Jakarta Convention Centre (JCC)
Jakarta, INDONESIA

COSMOBEAUTÉ VIETNAM 2009
22 - 24 APRIL 2009
Saigon Exhibition Convention Centre (SECC)
Ho Chi Minh City, VIETNAM
Picture Gallery
Training Course
Visit Us @ "Beauty Asia 2010 Singapore - Booth H1143"
1st - 3rd March 2010
Level 4 Halls 403 & 404
Opening Hours: 11:00 hrs - 19:00 hrs
Suntec City Singapore
The following is at Beauty Asia 2010 Suntec Singapore workshop presentations
1st March 2010 (monday) 4.30 - 5.30pm "How to look better and younger - no secret, pure science"
2nd March 2010 (tuesday) 1.30 - 2.30pm "What's Hot In 2010 -- organic certification (Private label for spa industries) - Natural fresh plant, fruity fragrances awake senses"
3rd March 2010 (wednesday) 4.30 - 5.30pm "How to look better and younger (open to public) - No secret, pure science"