Step 1 : Like our Fan page
Step 2 : Click on "Keupon Virtual Deal Contest" tab at the left column.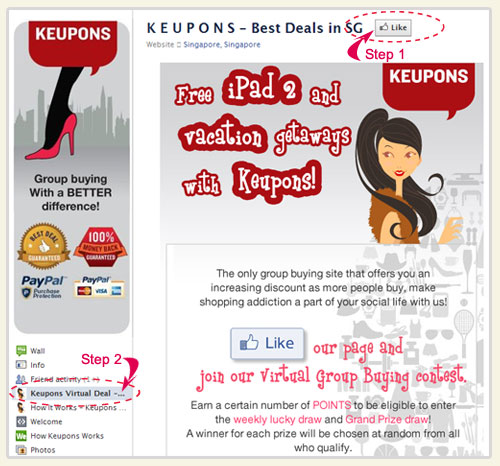 Step 3 : Fill in your particulars and click "Register".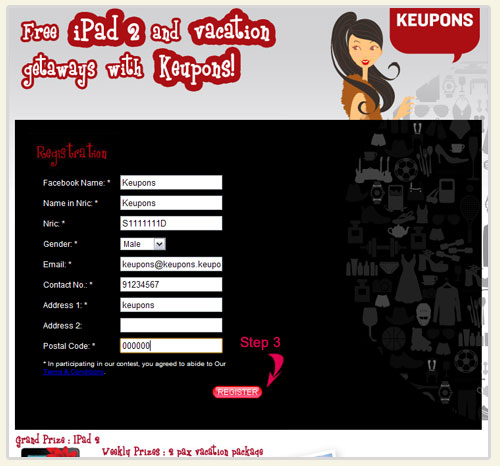 Step 4 : Buy any deal to earn scores/points by using your kredits
* Every participant will be given $800 kredits after register the game.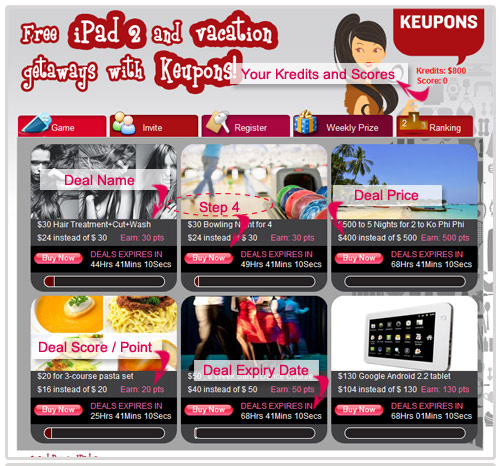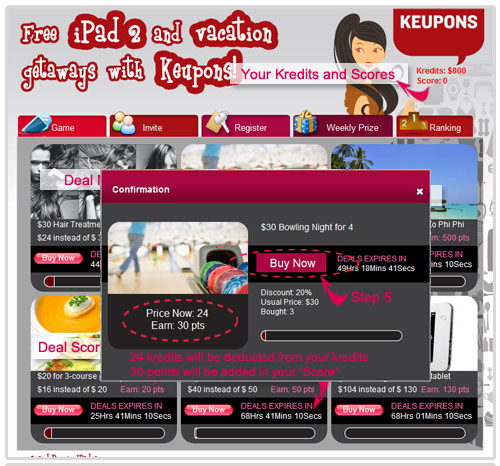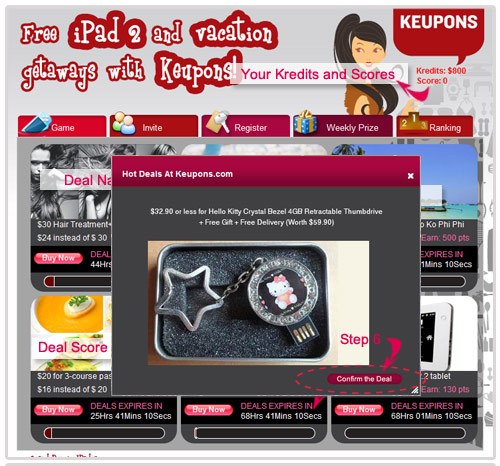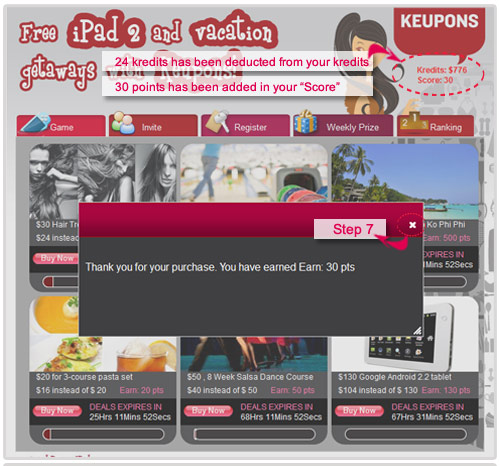 Step 8 : Invite your friends and you will enjoy 105 kredits for each of the friend you invited who join the contest.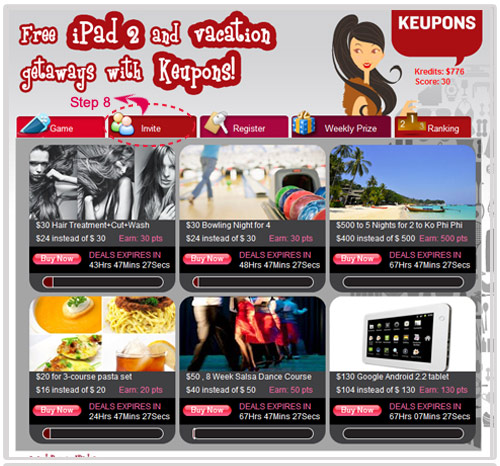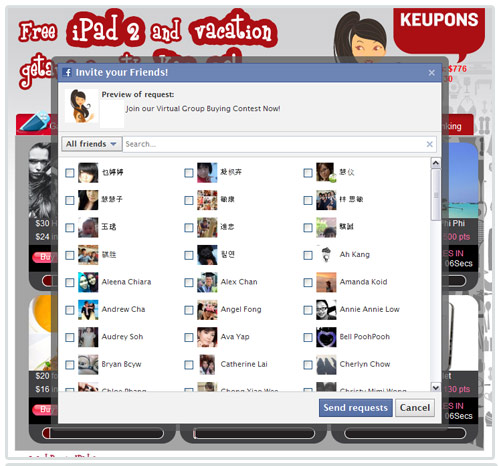 Step 9 : Register at Keupons.com to enjoy additional 200 Kredits.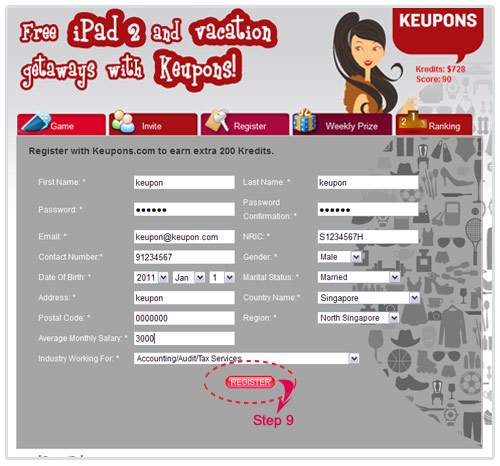 Step 10 : View the weekly prizes and their details.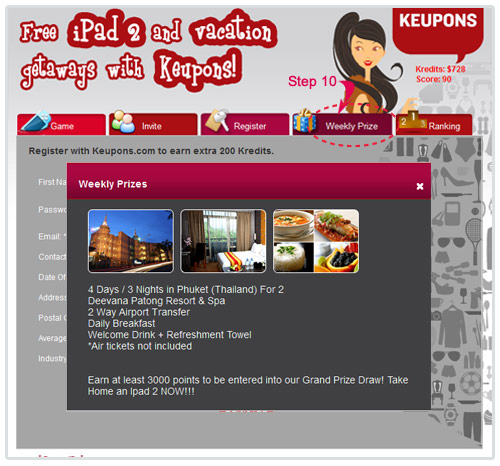 Step 11 : View the top 5 ranking before and after your position.